By Arnold Neliba
ABUJA, SEPTEMBER 12, 2023 (CISA)-The Catholic Bishops Conference of Nigeria (CBCN), during Mass on the second day of their second plenary of 2023 prayed for the seminarian, Na'Aman Danladi Stephen, from the Catholic Diocese of Kafanchan who was burned to death in the rectory of St. Raphael's Parish in Fadan Kamantan on September 7.
"We offer this Mass for the happy repose of Na'Aman Danladi Stephen, the seminarian who was killed two days ago when bandits attacked and burnt the rectory in Kamantan, Kafanchan Diocese. We pray also for all those who have suffered a similar fate and for peace in Nigeria," the Deputy Secretary General, Catholic Secretariat of Nigeria (CSN), Fr Michael Banjo announced.
The September 9 Mass was celebrated by Bishop Julius Yakubu Kundi of Kafanchan who in his homily acknowledged the solidarity and prayers during the sad and dark moment in the diocese.
The incident took place about 8 pm when Fulani bandits attacked and set fire to the rectory of the parish. Bishops Kundi has blamed the nearby security forces for failing to respond to the attack.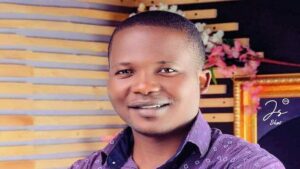 "All the Catholic Bishops of Nigeria are united with us in prayers and thankfulness to God for his mercies and love upon us for having kept us alive and together in one faith and still waxing stronger," Bishop Kundi said.
As the diocese mourns the murdered seminarian, Bishop Kundi urged the people of God to give thanks for the abundant harvest of evangelization that they have experienced over the past three decades.
Bishop Kundi said, "Yes, we are bereaved! We are deeply pained by the gruesome murder of our little brother, Seminarian Naaman Ngufe. As faithful followers of our Lord Jesus Christ, we are disciplined to receive everything from God and to be ready to do or give everything for Him."
The plenary, which was preceded by a meeting of the bishops with major superiors of religious congregations in Nigeria, as well as with several Catholics of the Abuja ecclesial province has been ongoing in Abuja since September 10 and will end on September 15.