By Arnold Neliba
ABUJA, SEPTEMBER 22, 2023 (CISA)-Catholic Bishops in Nigeria have implored tribunals and courts to be fair, just and credible in their judgements around the controversial elections petitions filed in the aftermath of the heavily contested General Elections.
"As the judicial determination of the election petitions is ongoing, we continue to call on the tribunals and the courts to be fair, just and credible in their judgements. This will inspire confidence in the process and encourage every citizen to work for the common good," said the bishops.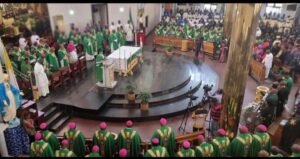 This call follows a ruling by the Presidential Election Petition Tribunal (PEPT) sitting at the Appeal Court in Abuja on September 6, which upheld the declaration of Bola Ahmed Tinubu of the ruling All Progressives Congress (APC) as the winner of the February 25 presidential election.
In the communique shared at the end of the Second Plenary Meeting of the year 2023 in Abuja, the bishops held that the conduct of the elections was marred by many pitfalls and irregularities. They stress that overlooking some of these shortfalls may "engender voter apathy and adversely affect the confidence of citizens in future elections."
"As reported by many of our commissioned observers all over the country, there were threats, intimidation, violence, poor logistics, inducement, impunity, manipulation of results as well as lack of transparency," the communique reads.
Following the verdict by the Presidential Election Petition Tribunal, two presidential aspirants, Atiku Abubakar of the People's Democratic Party (PDP) and Peter Obi of the Labour Party (LP) have appealed the ruling at the Supreme Court of Nigeria petitioning it to overturn the judgment.
"We are pleased to note that many of the aggrieved persons opted to seek redress through the courts rather than inciting people to violence," the bishops remarked on the appeal further urging civil societies to "put more pressure on the government to initiate further reforms in which all election petitions would be determined before the swearing-in and inauguration of new administrations."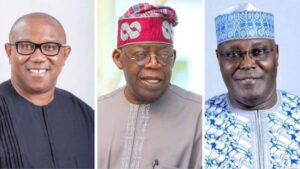 While making a ruling on the contested election results announced by the Independent National Electoral Commission (INEC) that declared APC presidential candidate Bola Ahmed Tinubu winner with 8,794,726 votes, followed by PDP with 6,984,520; and LP 6,101,533 votes, the Tribunal comprising five judges made a unanimous ruling agreeing with the commission.
The two aggrieved presidential candidates have since filed a notice of appeal with Atiku Abubakar citing 35 grounds and Peter Obi listing 55 grounds to reverse the judgement of the tribunal.