By Paschal Norbert
NAIROBI, OCTOBER 31, 2023 (CISA)- In celebrating 40 years since its establishment in 1984 and its contribution to women's theological empowerment, Hekima University College (HUC), Nairobi, Kenya, has organized a conference dedicated to women theologians that will take place from March 7 -11, 2024.
The theme of the conference is 'African Women Theologians and Synodality'.
According to Sr Dr. Jacinta Opondo, FSSA, a member of the Franciscan Sisters of St. Anne, a faculty member at HUC Jesuit School of Theology and the chairperson of the Conference Organizing Committee, the meeting will offer a platform for the voices of African women theologians to be heard in the global theological and ecclesial discourse.
"Although Hekima has endeavoured to offer opportunities to women theologians, the latter's voices are still seldom heard. Recognizing these gaps, Pope Francis assigned women to handle key responsibilities in the upcoming Synod on Synodality, providing a golden opportunity to appreciate the role of women in the Church. Celebrating its fortieth anniversary, HUC reaffirms its commitment to educating women theologians by organizing a conference on the theme: "African Women Theologians and Synodality," she notes.
The objectives of the five-day conference include: strengthening and channeling the intellectual abilities, leadership, and contributions of African women theologians towards the growth of the Church in Africa and beyond, fostering a spirit that is liberating and empowering for women and creating a network of African women scholars committed to the mission of the Church.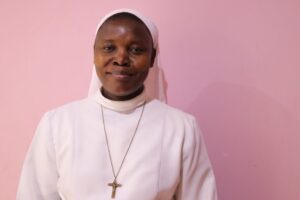 Dr Opondo explains, "With this conference, HUC wishes to celebrate its contributions to women's theological empowerment and make the voices of African women louder in theological discourses. Hopefully, this conference will significantly prompt the well-deserved respectful listening of African women theologians by the Church."
The conference theme calls for research papers interrogating challenges in ministry and society, Gospel witness, including communion, participation and mission as vital pillars of a synodal Church. For more information on the conference, visit the website: https://hekima.ac.ke/wp-content/uploads/2023/09/HUC-African-Women-Theologians-Conference.pdf.